With this bag you have your complete EILZURR®️ lashing system clearly, safely and perfectly stowed away. In addition, it is optimally protected against quirks and scratches.
Regular price
€80,00 EUR
Sale price
€69,90 EUR
Unit price
per
Share the best with others!
E xtremely fast shipping!

Durable materials!

Over 15,000 satisfied customers!
View full details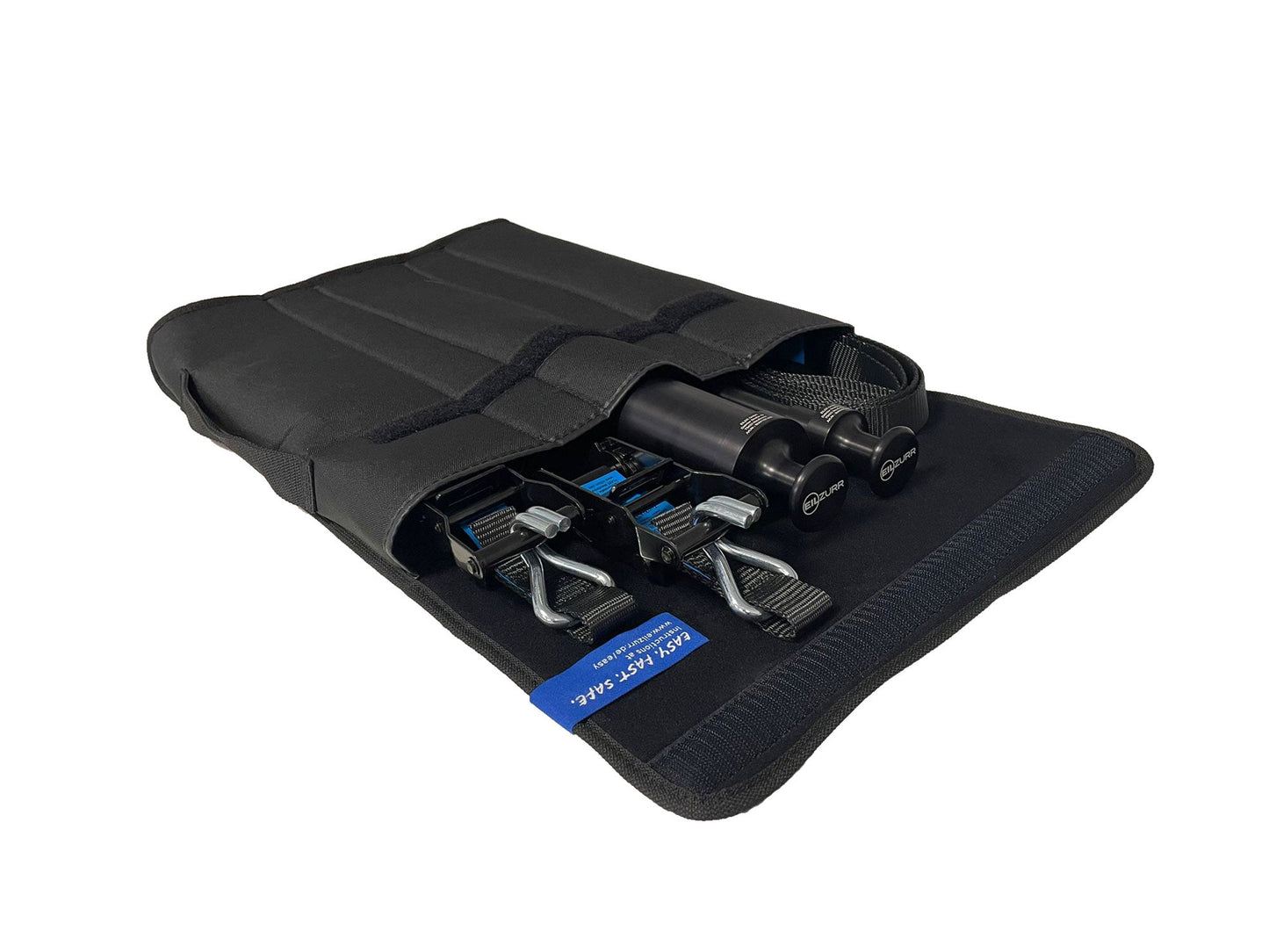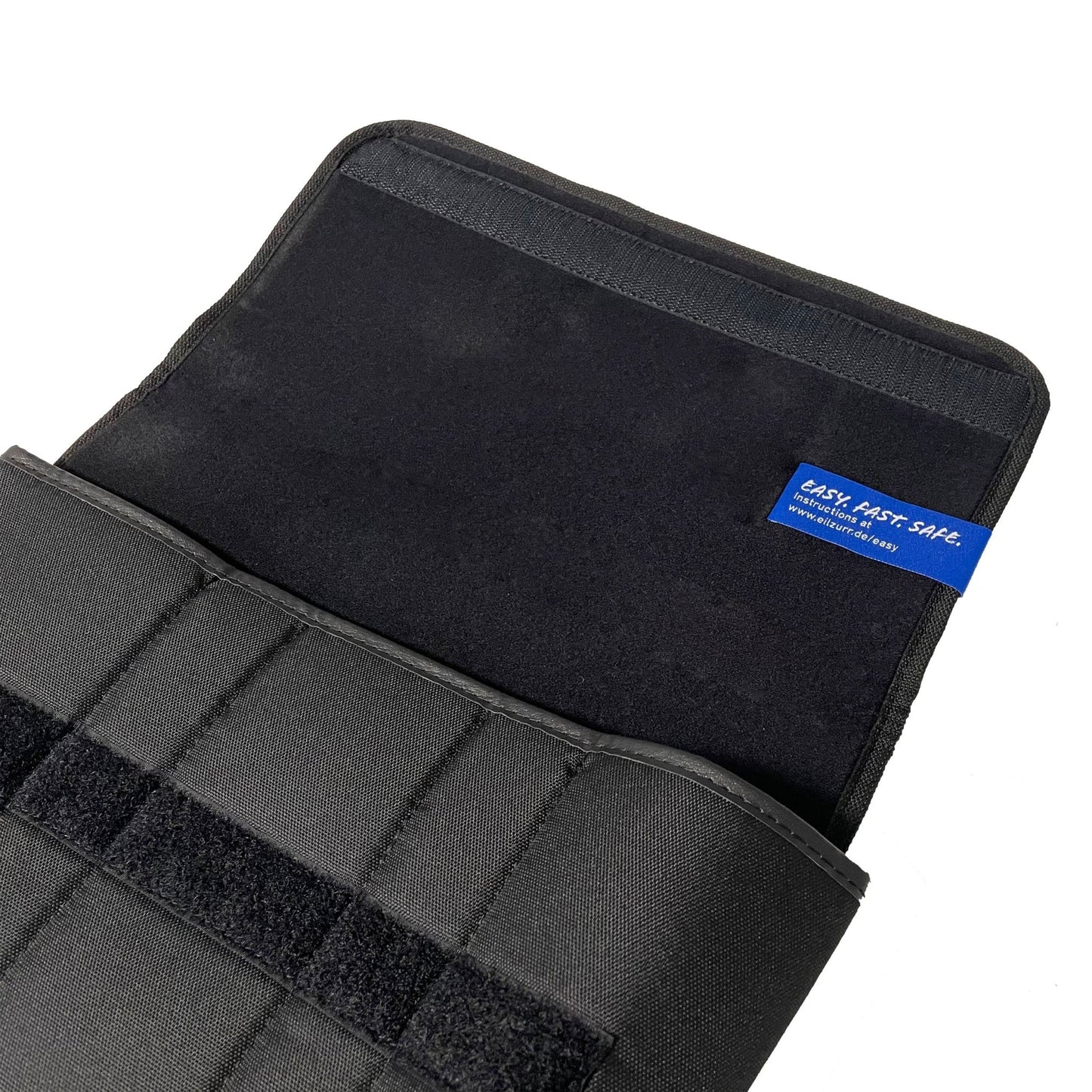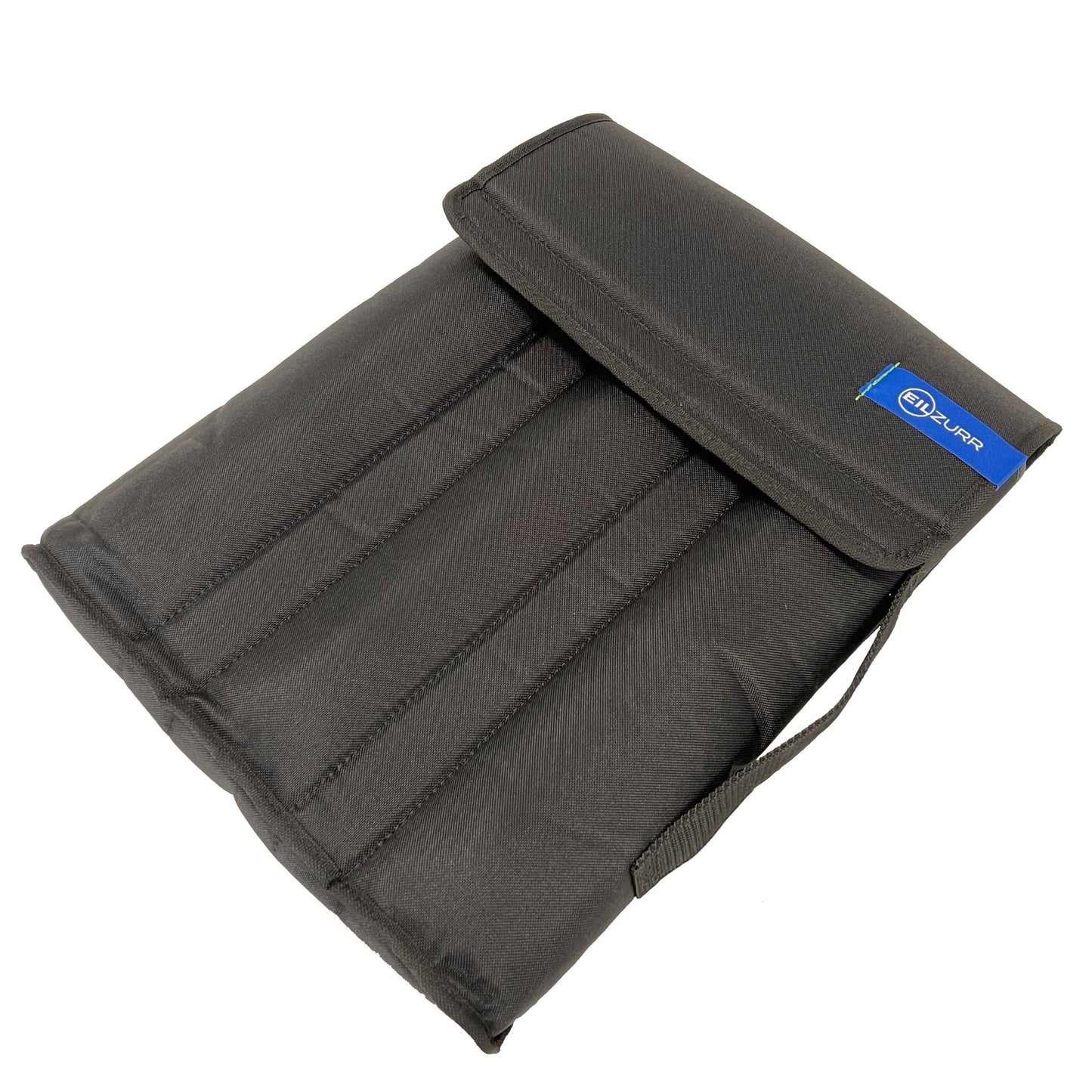 Designed to protect your EILZURR
Dive into the world of the new and improved EILZURR storage bag, which impresses with its attractive design and two practical compartments. This bag is the perfect solution to store your EILZURR axes neatly and clearly.

With this storage bag you have a practical and functional solution to keep your lashing system safe and ready to hand. Each compartment in the bag is specifically designed to hold a specific component of the system so you can easily find it and use it when you need it.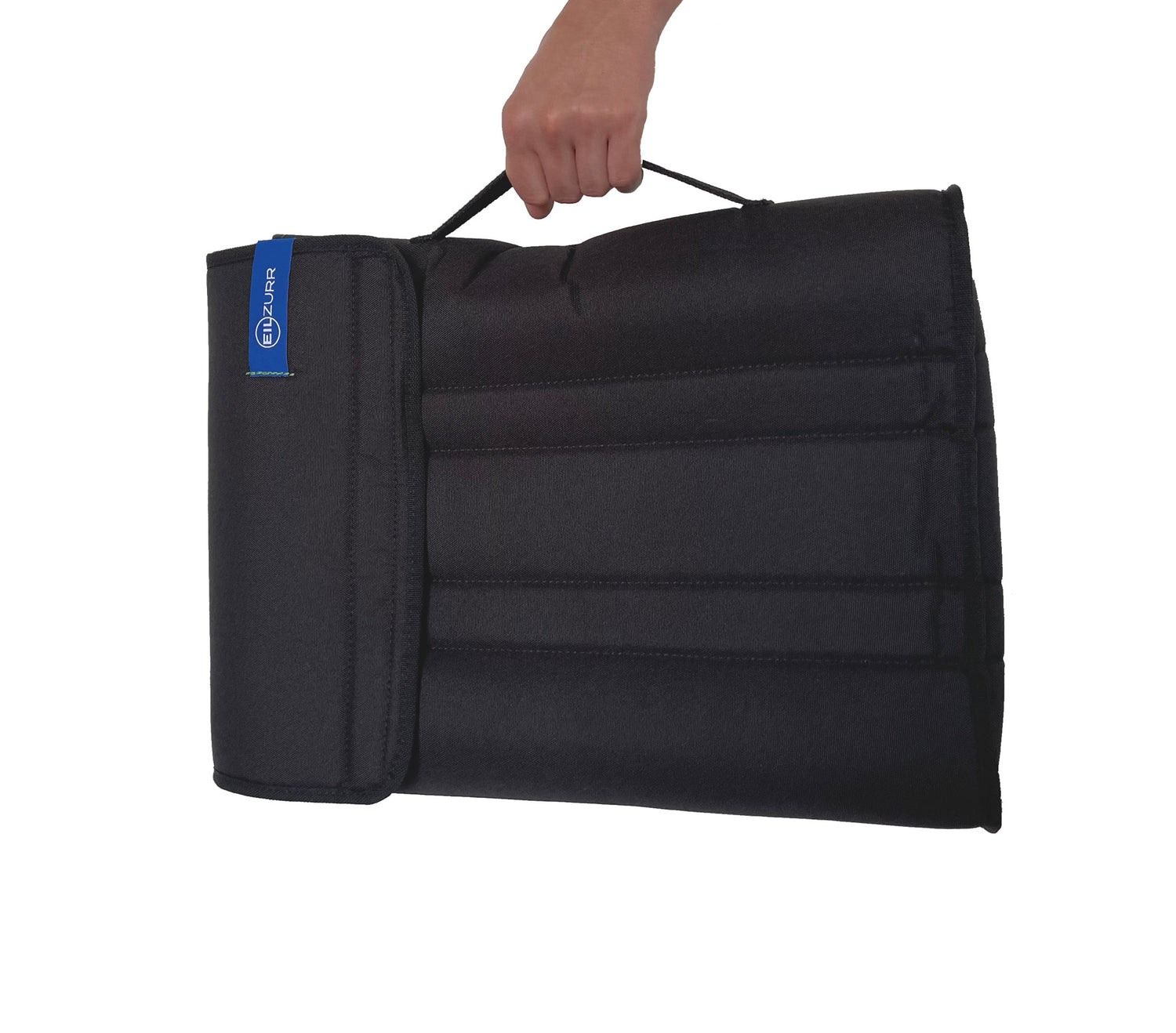 T he practical carrying handle
With the practical carrying handle, you can easily transport the bag, be it to the motorcycle, in the trunk of your vehicle or to any other place where you need your EILZURR system. The bag offers you the mobility and security you need to take your lashing system with you wherever you go.
specifications
Material - composite
Label - Blue (EILZURR)
Colors - Black
What fits in:
Lashing strap - 4x profile hook/loop
EILZURR front axle
EILZURR rear axle
Any extra compartment
compatibility
BMW-SET 1
BMW - SET 2
BMW - SET 3
BMW - SET 4
BMW - SET 5
BMW - SET 6
BMW-SET 7
BMW - SET 8
BMW - SET 9
BMW - SET 10

DUCATI-SET 1
DUCATI-SET 2
DUCATI-SET 3
DUCATI-SET 4
DUCATI-SET 5
DUCATI-SET 6
DUCATI-SET 7
DUCATI-SET 8
DUCATI-SET 9
DUCATI-SET 10

Aprilia-SET 1
Aprilia SET 2
KTM SET 1
KTM SET 2
YAMAHA-SET 1
YAMAHA-SET 3
MV Agusta - SET 1
SUZUKI-SET 1
HONDA-SET 1
INDIAN SET 2
cleaning
Use some water and a cloth to clean the bag!
Do not use caustic cleaning agents or solvents!
The 5 compartments can be easily cleaned with a vacuum cleaner.
Always place the EILZURR axles in the bag free of grease.