Practical and very strong lashing strap made of high-quality polyester. This 1 m / 1.5 m long black lashing strap is equipped with a galvanized hook and offers a safe and reliable hold during your transport.
Regular price
Sale price
€16,95 EUR
Unit price
per
Share the best with others!
E xtremely fast shipping!
StVO- compliant and DEKRA -tested!
Production - Made in Germany!
View full details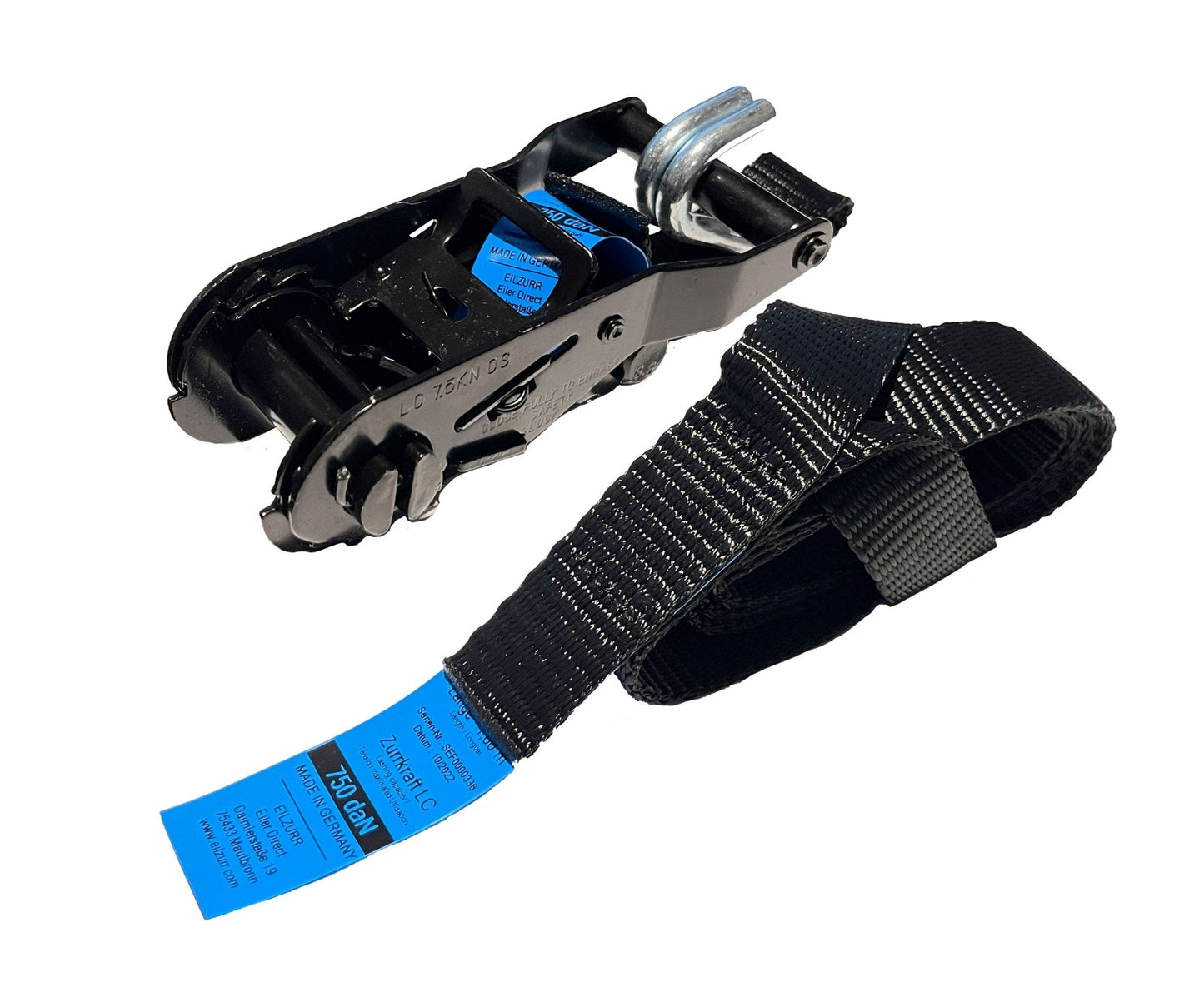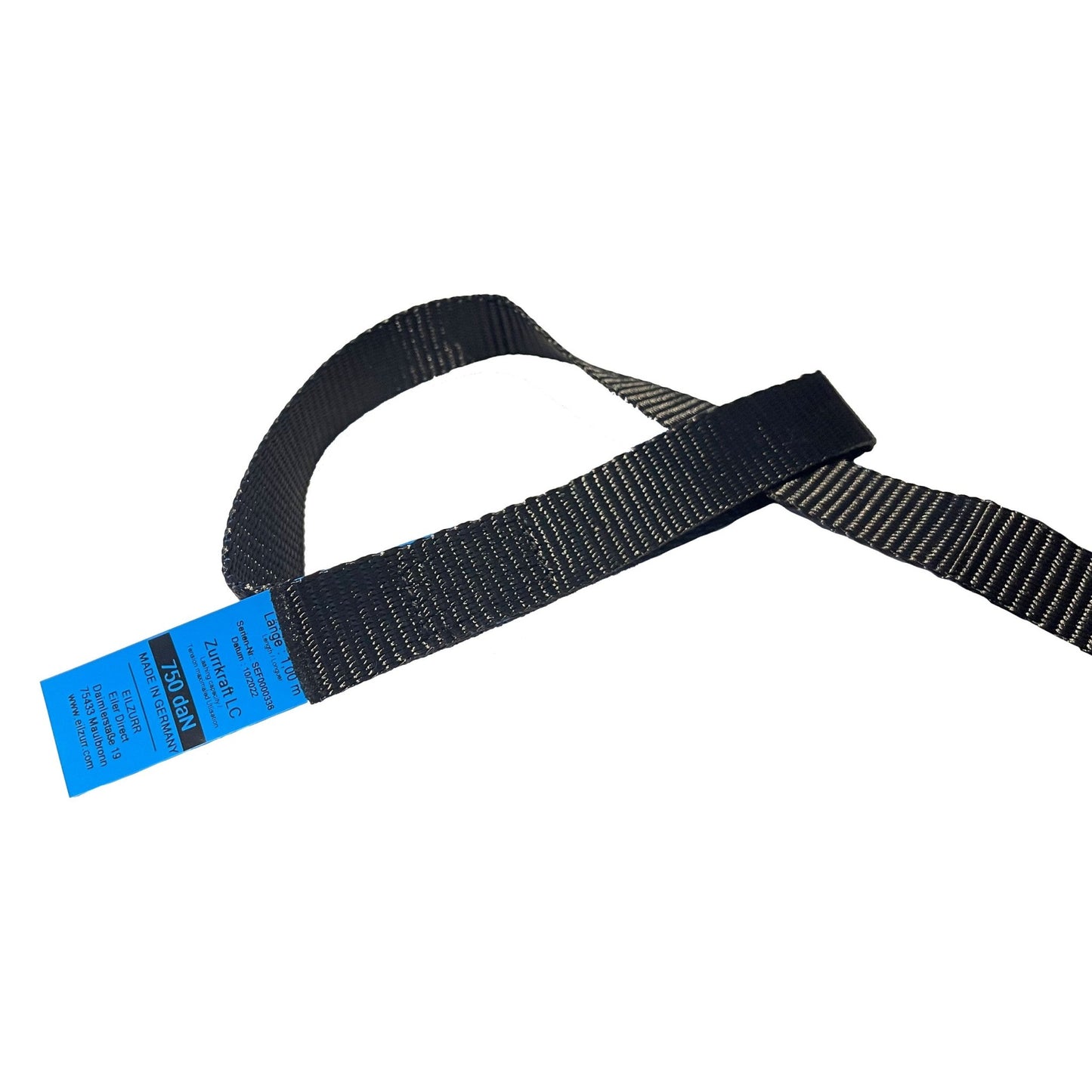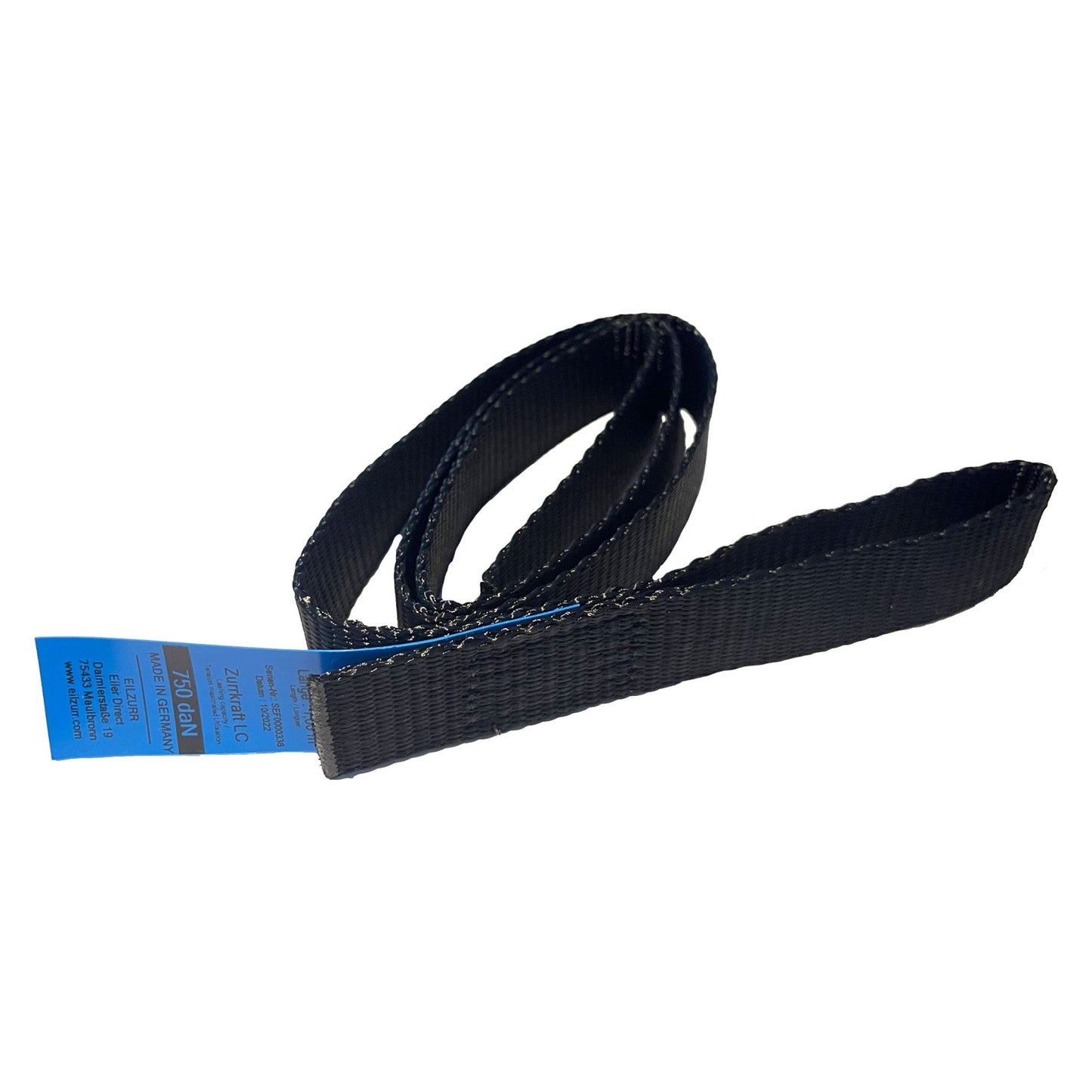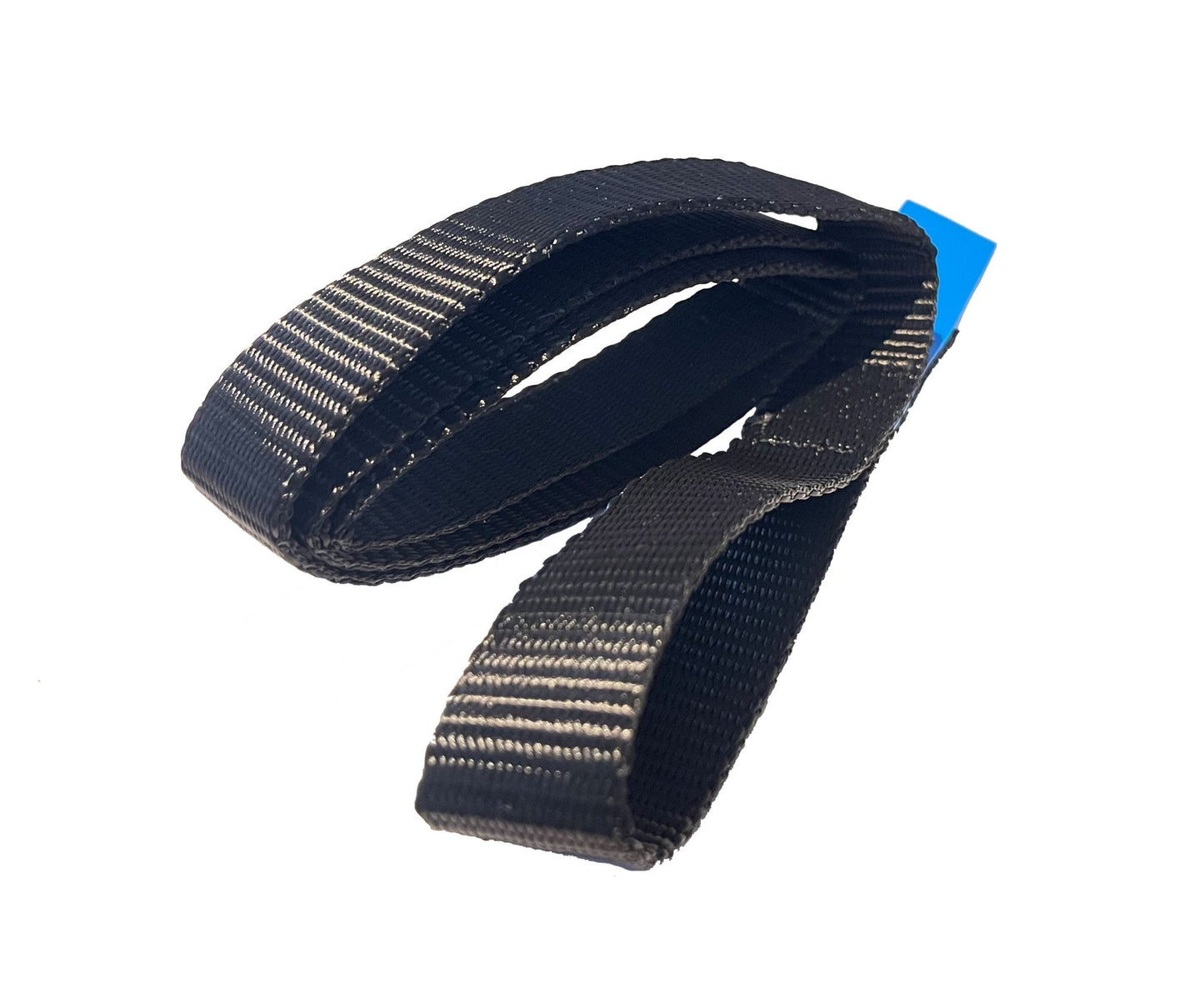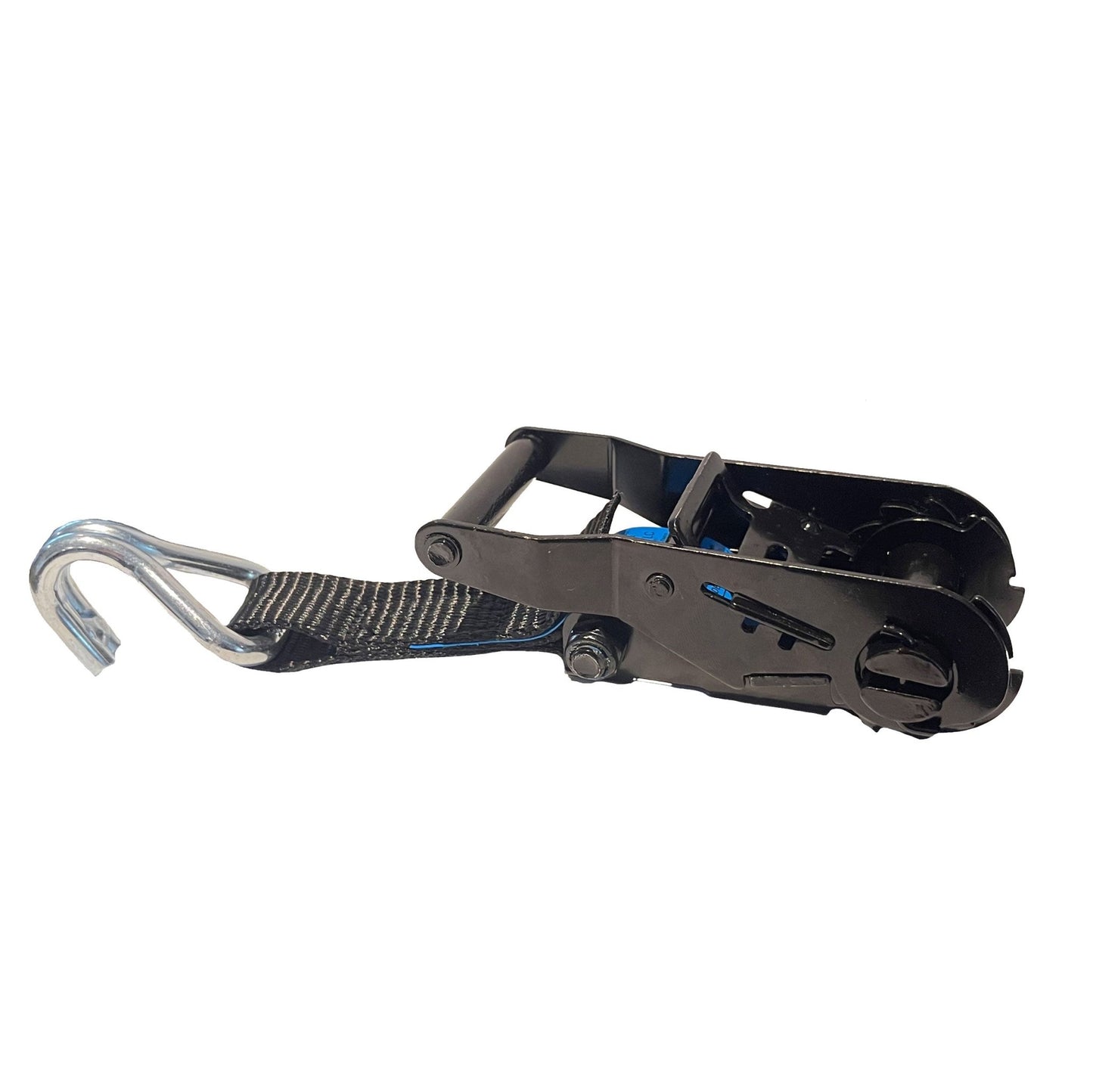 Designed to keep you safe!
The EILZURR lashing straps are part of the EILZURR system, but can also be used for other transports at any time. Our tie-down straps provide a reliable and secure solution for lashing down motorcycles and other items. These high quality straps are specially designed to ensure a strong and stable connection.

The EILZURR lashing straps are made of durable material that offers high resilience and durability. With an impressive breaking load of over 750kg (DEKA test is 1800kg) kilograms you can rest assured that your load is firmly and securely fastened while on the move.

The EILZURR lashing straps are made in Germany according to the highest standards and comply with the provisions of the Road Traffic Act (STVO). They have been rigorously tested to ensure they stand up to the demanding demands of motorcycle transport.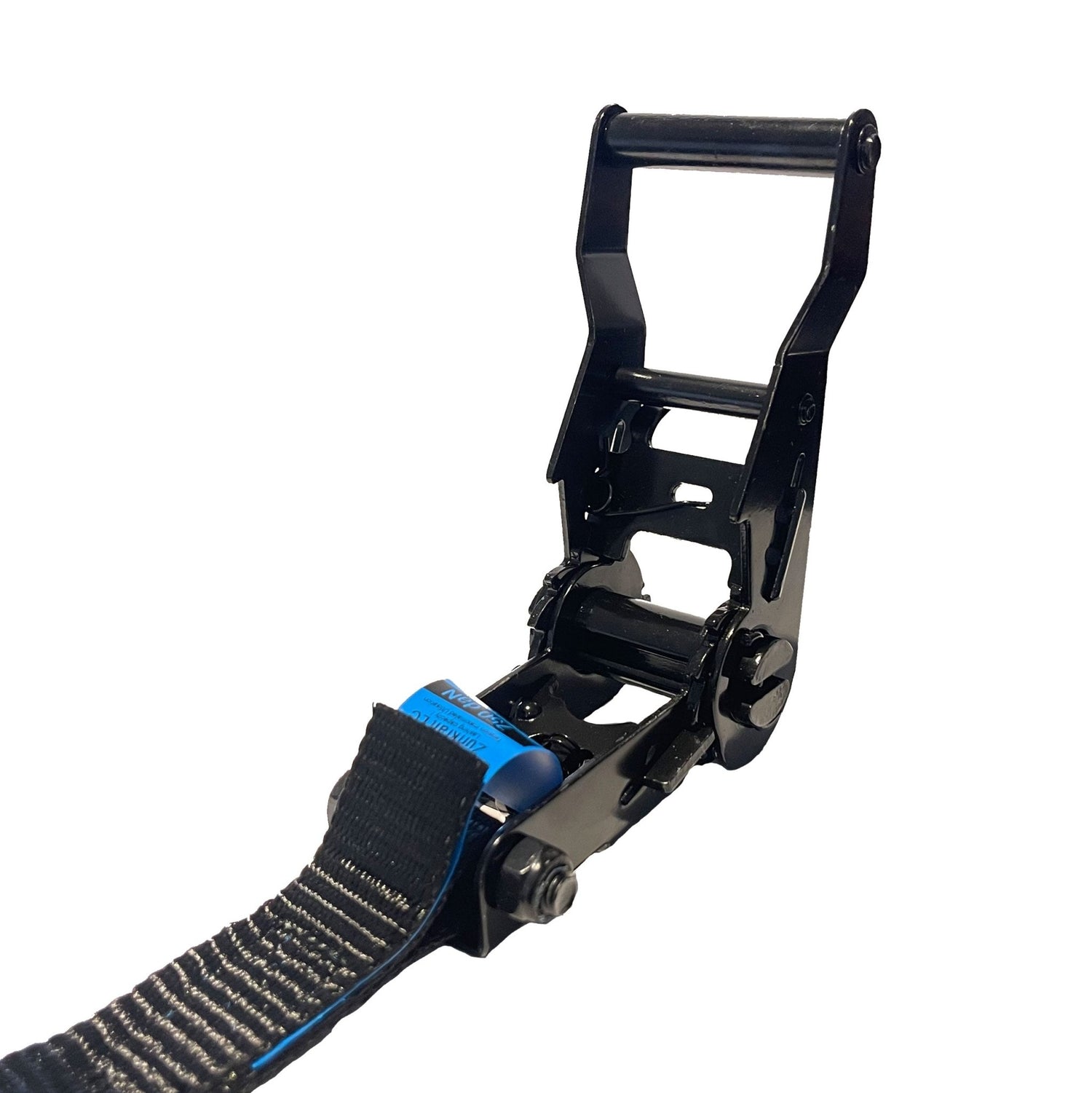 RAPID LATCHING ratchets
With the EILZURR ratchet straps you can secure your load quickly, easily and safely. Trust the robust construction and reliable functionality of our ratchet straps to keep your items firmly in place during transport. Whether you're towing heavy loads on a trailer or securing your gear in a van, EILZURR ratchets are the perfect choice for maximum security and stability. In addition, the ratchet is extremely easy to use and does not lose this effect.

Do you want to know how to lash your motorcycle securely? Here's a guide!
For guidance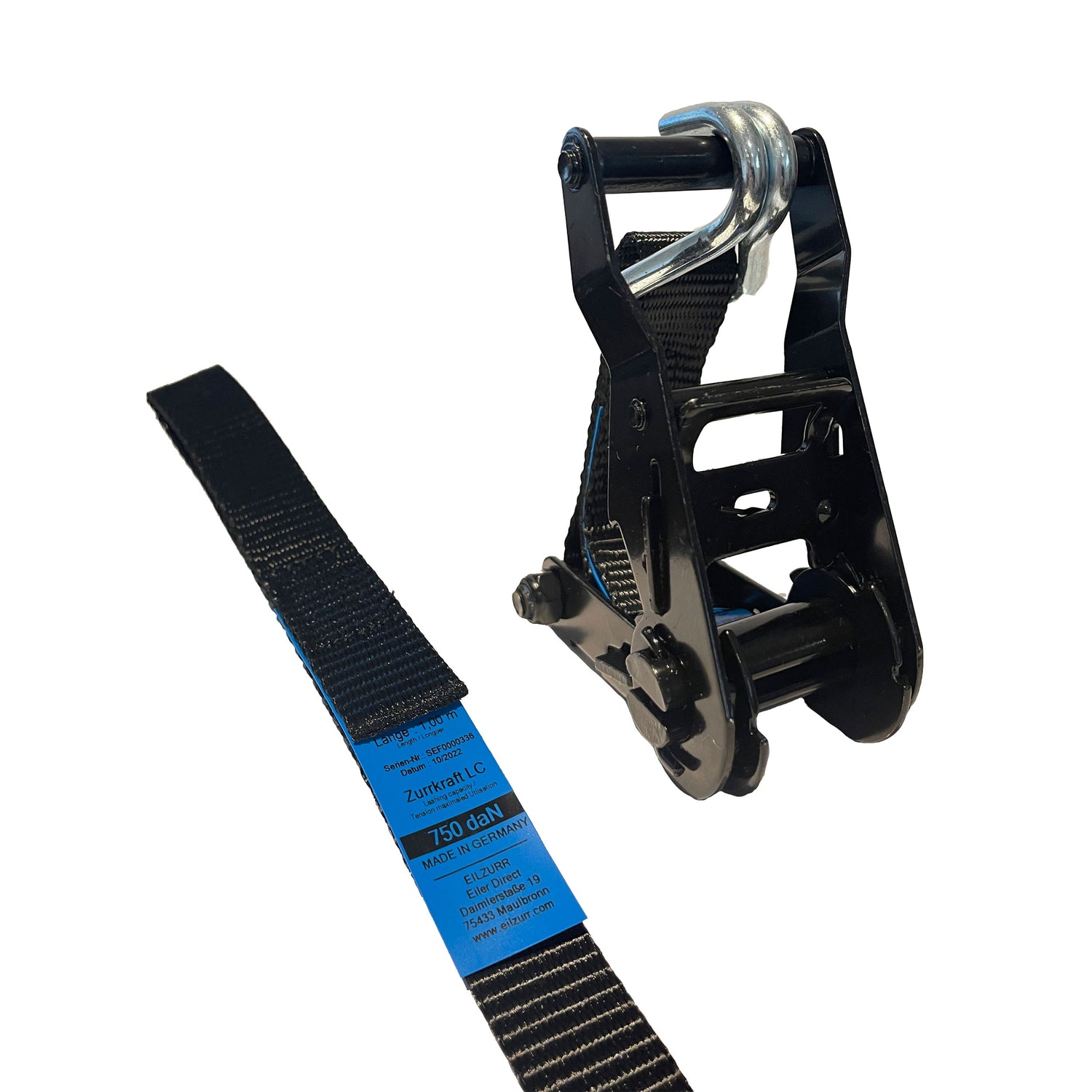 specifications
Length - 1m & 1.5m
Width - 25mm
Label - Blue
Material - High Tenacity Polyester (PES)
Colors - Black
Standard - DIN 12195-2
Lashing capacity of webbing - 750 daN
Lashing power ratchet - 750 daN
Compatibility for EILZURR sets
cleaning
Regular cleaning is important to ensure the longevity and optimal functionality of your EILZURR lashing straps. Here's a guide on how to thoroughly clean your tie-down straps...